Tulum wasn't always on my radar as a must visit destination, but once I arrived, I instantly fell in love! Take a 90-minute ride from the Cancun airport and you will find yourself in Tulum, Quintana Roo, the stuff of bohemian dreams! Unlike Cancun, Tulum still manages to maintain some authentic charm. From the idyllic beach area with the boho-chic boutiques, to the eco-friendly hotels and a culinary experience like no another, this super chill destination, will leave you wanting more! I can't say enough good things about this place so here I am recounting everything I did while I was there. I only had 72 hours so as soon my husband and I landed in Mexico we didn't waste any time on our adventure!
Day 1
We stayed at Elements Tulum, a small boutique hotel located in Tulum town. This was one of the newer hotels when we visited, but it was no less beautiful! It was perfect for our short trip because its central location made it easy for us to get around. We did have a rental car for our stay, but the hotel also offered bicycles for use as well.
Arriving at around mid-afternoon, I would be lying if I said that we weren't starving but we decided to save our appetite for dinner. We had reservations later that evening at Kitchen Table and dinner here turned out to be quite the treat. The restaurant is built into the landscape with very little disturbance of the natural surroundings. It truly felt as if we were dining in the jungle.
The food did not disappoint either! I had the grilled octopus for dinner. It tasted like it came fresh off the fisherman's net, to the grill, then my plate. The flavors were everything! The serving was surprisingly substantial too. Little ol' me had to request back-up from hubby. Needless to say, he gladly obliged. It was the perfect way to end our first night.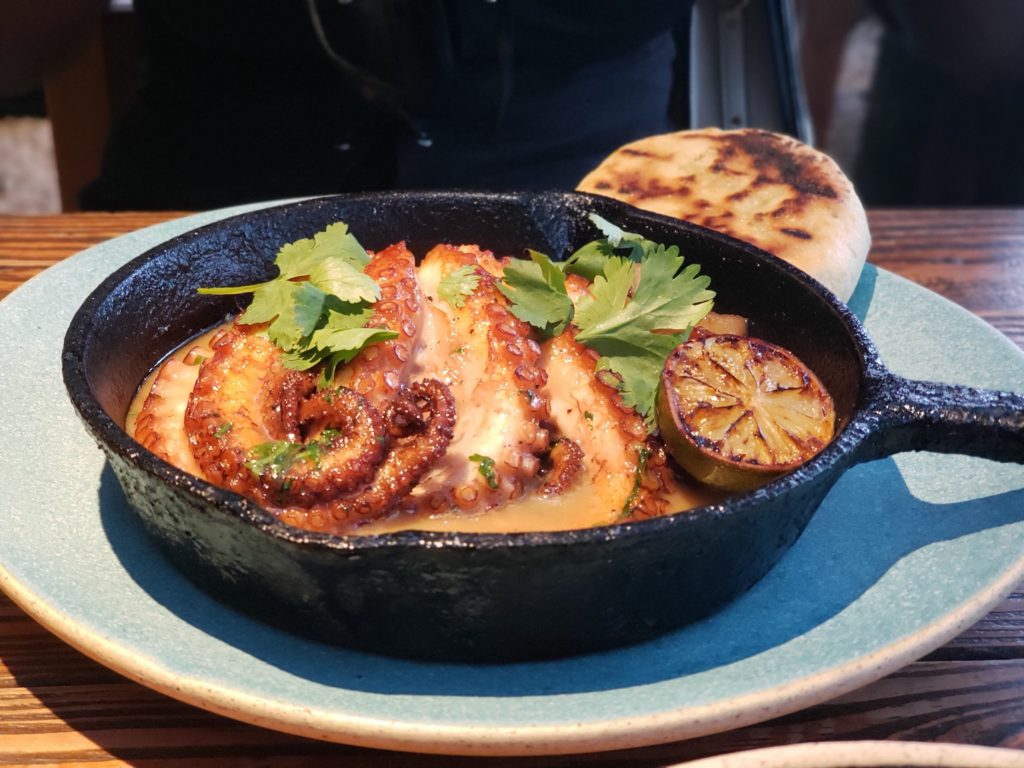 Day 2
We had a pretty early start to our morning as we wanted to see the Tulum Ruins, a very popular attraction in the area. Our plan was to try and beat the crowds so we were aiming for a 9AM arrival. Sure enough, there were a handful of persons that got the same "go early" memo as us, so we didn't exactly have the place all to ourselves. Nevertheless, the ruins were definitely an impressive site. I remember learning about the Mayans in my high school history class and here I was only a few years later experiencing it all for myself. I felt truly in awe of it all.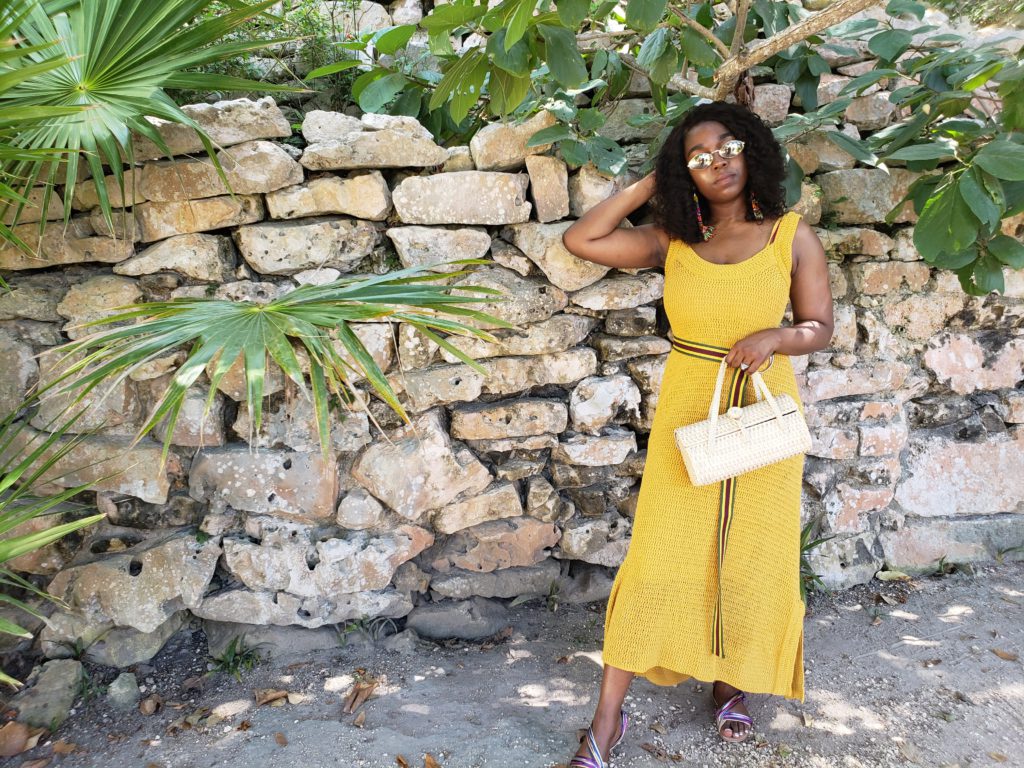 After our tour of the ruins, we had worked up quite the appetite. Lunch on the beach was in order so we set course for Coco Tulum. This spot is an Instagrammer's dream! The all white decor, the hanging swings overlooking the beautiful beach view, no wonder everybody raves about this place. The food and cocktails were pretty awesome too!
We ended the evening with dinner at ARCA Tulum. This place came highly recommended so we were very eager to try. ARCA was beautiful! There were dark wood tables, gravel under our feet, and the palm trees and twinkling stars above our heads. The kitchen was big and open so you could see chefs working away in front of the roaring open wood fire oven.
The food was absolutely delicious and the cocktails did not disappoint either! We tried several dishes and everything was perfection! If you're a big eater however be warned the portions are on the smaller side.
Day 3
On our last full day in Tulum, we had a lot to cover on our to-do list so we had a quick breakfast which by the way was complimentary with our stay at Elements Tulum and off we went. Our first stop for the day was the Gran Cenote. There are a lot of cenotes throughout the Quintana Roo region but if you only have time for one, then Gran Cenote is the one to visit. Its water is so crystal clear making the underwater life quite visible without any snorkeling gear. We were among the first persons to arrive at the cenote and I am so happy we went early because it filled up very quickly. After the cenote the next stop on our list was the Coba Ruins.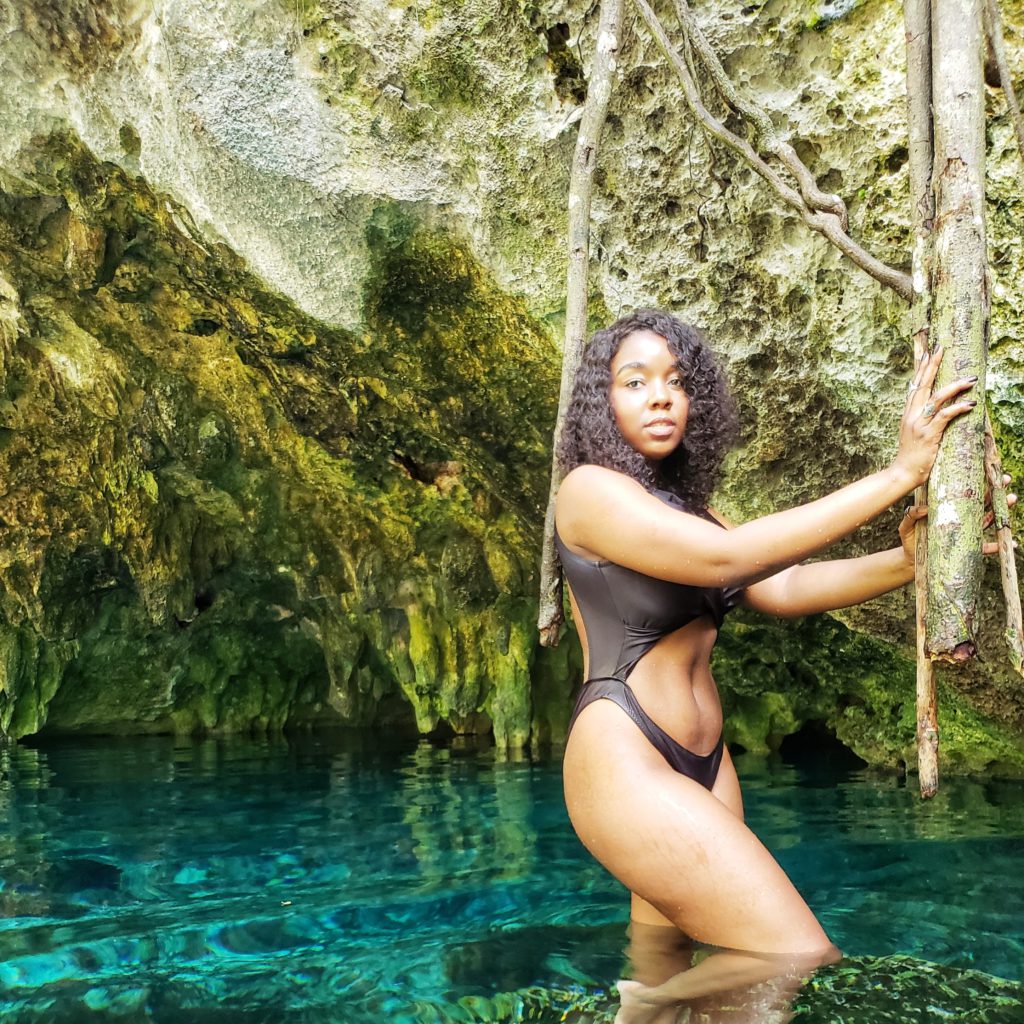 These ruins are off the beaten path and do not see nearly as many visitors like Chichen Itza or the Tulum Ruins; so we actually had the chance to climb some of the structures which made for a very unique experience.
We finished out the afternoon with some ceviche (hands down the best ceviche I've ever had) and cocktails over at Ziggy Beach.
And then came the showers, to close out an adventure packed day!
Final thoughts on Tulum:
By the time you are reading this, I would have been back to Tulum for a 2nd time; something I don't usually do because there are so many other countries on my bucket list I want to explore in my lifetime. Tulum however, is one of those places that once you go, it steals a little bit of your heart so that you will have to come back.
Till next time Tulum, I hope I'm lucky enough to go back soon!